Part Time
Posted on 12 June, 2020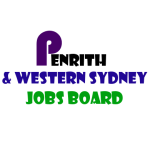 Website All 4 Kids Kindergarten PTY LTD
Educaring your children for the future
All 4 Kids Kindergarten – Mulgoa Preschool and Alasan Cottage Preschool is seeking 2 Preschool Support Educators.
Qualified Assistant Educator
We are seeking an enthusiastic, qualified Assistant Educator to join our team at our Mulgoa and Alasan Cottage Preschool.
We are looking for someone who has experience and holds a Certificate III minimum.
Knowledge of the NQF, EYLF and Emergent curriculum is also desired.
If you are an experienced educator and you meet the following criteria, please forward your cover letter & resume.
Successful applicants will:
* Confidently support a Teacher in the documentation and physical requirements of early childhood
* Holds Certificate 3 in Children's Services (or equivalent)
* Have a good understanding of the EYLF & current regulation and legislation
* Have a good understanding of and the ability to obtain every element of the National Quality Standards
* Be well informed about and are interested in children's development during their foundation years
* Show enthusiasm and team support while working with children, families, management & other educators
* Have the ability to confidently and clearly communicate, relate and interact with children, families, management and other educators
* Form a good rapport with all children, families, management & other educators
* Follow and implement our centre procedures & policies, and comply with all relevant government regulations
* Be enthusiastically involved in all aspects of the running of the centre
* Have current Working with Children Check, First Aid, Child Protection and Asthma and Anaphylaxis Certificate
Applicants must be able to work within our opening hours of Monday to Friday 8.00am to 4.00pm by 48 weeks of the year.
Start Date: June 2020.
Please forward all resumes with references to Vicki Skoulogenis at [email protected]