Part Time
Posted on 14 June, 2022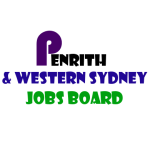 Website South Western Sydney Local Health District
Employment Type:  Fulltime, Part Time and Casual, up to 38 hours per week
Location: Campbelltown Hospital
Position Classification: Occupational Therapist Level 1/2
Remuneration:  $33.17 – $48.06 per hour
Requisition ID: REQ316472
Application Close Date: 26/06/2022
~OCCUPATIONAL THERAPISTS – WE WANT YOU~
Campbelltown hospital is currently undergoing a multi-million dollar upgrade, boasting the state of the art equipment and amenities to help serve the community. Inside of this redevelopment comes a focus on training and upskilling throughout the hospital with an emphasis on encouraging staff to pursue learning and development opportunities.
Join a supportive team who work to support and encourage each other while working onsite. Team culture is the foundation of our department!
Gain exposure to diverse clinical areas such as Acute, Sub-Acute, Cancer, Community and Paediatrics – don't pigeon hole your career!
We promote upskilling for quality and safety – your career will advance quickly with strong networks of support!
Work a rotating roster – provisions available for those wishing to work weekend shifts!
Have access to managers and a senior team who are willing to teach you and allow you to grow in a clinical setting to drive your career!
Learn to explore the development of holistic occupational therapy skills in an acute, sub-acute and community setting.
This is your chance to provide effective and efficient assessment, treatment planning, treatment implementation, evaluation and discharge planning of patients/clients holistically in a multidisciplinary clinical setting.
If you are an AHPRA registered Occupational Therapist and would like to drive your career – call Megan Holt on 0436 932 301 for a confidential discussion about what SWSLHD can offer you or click APPLY NOW!
To apply for this job please visit e.rfer.us.