Contract
Posted on 15 May, 2020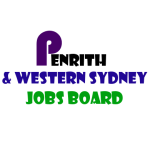 Orthopaedic Surgery
We have a part-time maternity leave contract position available for an experienced Medical Receptionist with a reputable Orthopaedic Surgeon in Penrith, NSW.
Required Duties:
·         Greeting patients
·         Running patient clinics including billing and taking payments
·         Scheduling patient appointments and surgeries
·         Dealing with patient enquiries (in person, over the phone and via email)
·         Filing of confidential medical records
·         Scanning and archiving of medical records
·         Data entry and database maintenance (Bluechip)
·         General reception and administration duties
·         Other duties as required by management
Required Experience:
·         Experience working as a Medical Receptionist in a specialist practice a must.
·         Good knowledge of Bluechip patient management software
·         Excellent computer skills/knowledge
·         Reliability, flexibility and good time management skills
·         Able to work autonomously and as part of a team
·         Excellent communication skills; both written & verbal
·         Ability to prioritise tasks and manage workload
·         Strong ability to multi-task
·         Have a confident and can-do attitude
Contract to start in August 2020.