Full Time
Posted on 10 July, 2021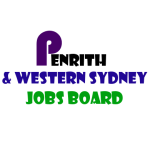 Website Katz Recruitment
We help you find the perfect people!
New Opportunity!
Leading Organisation & Brand
Excellent Culture & Leadership Team
Near Wetherill Park with Parking On-site
Do you love numbers and is financial reporting your jam? Have a natural flair for business acumen and analyse with ease then this could be for you!
If this sounds like you apply via this link…
https://bit.ly/3e0ooys