Full Time
Posted on 25 November, 2021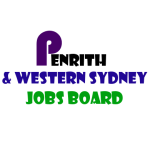 Website Ignite Uplift
There has been unprecedented demand for our award winning products, in the wake of the recent global crisis. We are now seeking motivated Sales and Marketing Specialists to promote our products and services with the ability to work remotely to a flexible schedule.
Our Company is centered around Education and Leadership Development, currently serving customers in over 130 countries and experiencing significant growth throughout Australia. We pride ourselves on positive community connection, providing an energetic, motivational environment.
Daily activities include:
– Participating in daily training calls
– Implementing new marketing strategies
– Placing digital advertisements
– Conducting market research
– Continued personal & professional growth
– Conducting brief phone interviews
To be considered for the role, you'll be:
– Self motivated & able to work autonomously
– An Innovative problem solver
– A Professional communicator
– In possession of general computer skills or a willingness to learn
– Self disciplined with a positive attitude
– Highly organised with great time management skills
While Sales and Marketing skills are beneficial to this role, experience is not essential. Ongoing training and support will be provided to qualified candidates.
This is an independent contractor position; all compensation is from the profit of sales.
NB: Must be proficient in English.
For more information regarding this opportunity complete contact form at  www.igniteuplift.com/penr/
Applicants will be contacted via phone for a brief interview.