Casual
Posted on 5 January, 2021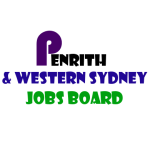 Website Grace Funerals
Creating Beautiful, Simple Farewells.
Handy person / general maintenance.
We are looking for someone for a few hours a month with the flexibility to do more as required.
General duties to include but not limited to:
Hedge trimming
Small amount of lawn mowing (own mower required)
Gutter clearing
General odd jobs as needed such as fixing items to walls etc.
Additional work available on a casual basis to the right candidate.
Please contact Asha on [email protected] with a CV / description of previous work to apply.