Full Time
Posted on 14 July, 2021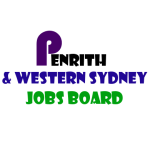 Website C & D Asphalting Pty Ltd
We have been in business since 1975!
C & D Asphalting are a family owned & operated Asphalting company based out of Western Sydney. We have been in operation since 1975 & are growing in size year on year. We pride ourselves on our workmanship and are looking for an experienced person to join our growing team.
About the role:
To be considered for this position you must have experience as an "Asphalter" in the road and construction industry.
To be considered for this role you must possess the following:
As a minimum a valid NSW drivers license
A construction induction OH&S white card
Roller  / competency card (VOC) would be ideal however not essential
Ability to undertake a drug and alcohol screen and a medical.
You will be flexible, adaptable and available to work overtime, weekend work, night shift and away work when required.
The ability to work well in a team and a keen eye for detail.
You will be a team player
We are based in Western Sydney and have an immediate start available for the right candidate with the potential for growth within the company,
If you feel you have what it takes to join our team then please submit your resume  today to:
Alexia Sultana
HR Manager – [email protected]
CALL 96278556 to speak to one of our friendly staff about this position!