Casual
Posted on 8 November, 2020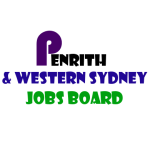 Urgent Security
Urgent Security are currently seeking 2 professional security officers to work in one of our venues in the Upper Blue Mountains.
The right candidate will be professional, reliable, punctual and able to work well autonomously or as part of a team. You must have a sound understanding of the English language and demonstrate outstanding communication skills, written and verbal. Ideally you will posses experience working pubs and clubs.
THE HOURS:
Monday – Thursday 1900 to 0200
Friday – Saturday 1900 to 0200
Shifts are negotiable.
Very competitive pay rate.
MUST HAVE:
– NSW Security License (1AC)
– NSW RSA Competency
– First Aid Certificate
DESIRABLE:
– NSW Drivers License
– Registered Vehicle
Urgent Security PTY LTD.
Mobile: 0421912717
ABN: 53633121481
M/L: 000104703
If this sounds like you please send your resume to: [email protected]