Contract
Posted on 12 November, 2020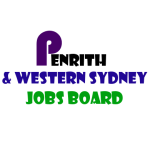 Website Penrith Christian School
Maths teacher (maternity leave role)
Mathematics Teacher (Maternity Leave position)
Commencing Term 1, 2021
Penrith Christian School is a well established and vibrant Christian community in its 40th year of providing an exciting and innovative learning environment for over 800 P-12 students at Orchard Hills.
We are seeking applications from committed Christians, active in their local church, to join our team in the Mathematics Faculty for Terms 1 and 2 in 2021 (maternity leave role).  We are looking to appoint a teacher who is creative, energetic and committed to collaborative development and with a passion for engaging students' love of Mathematics.
The role will include team teaching within our 21st Century flexible learning environment. Classes may include Stages 4 -6 with all levels. Our team has been developing a problem based enquiry learning approach, extending and differentiating through rich learning activities delivered in a creative, collaborative and flexible learning environment.
You will need to be able to demonstrate:
·           a working knowledge of the current relevant NESA Syllabi
·           evidence of success in your teaching
·           evidence of collaborative, innovative and effective practice in a current teaching context
·           highly relational interpersonal skills with staff, students and parents
·           a demonstrated capacity to work as a team member particularly in cross-curricular contexts
·           excellent oral and written communication skills
·           flexibility, and interest in working in an innovative and dynamic environment
·           recent graduates with appropriate references and Practice Teaching reports will be considered
Mandatory Requirements include:
·                NESA accreditation
·                a current Working With Children Check approval number
·                an active Christian faith and current church involvement with referees
Applications close 4.00pm Friday 20 November 2020
How to apply:
Only applicants who complete the official Employment Application form will be considered.  Visit the PCS website www.pcs.nsw.edu.au/news/employment to download the Employment Application form.  Please email your completed application and certified supporting documents to [email protected]