Full Time
Posted on 23 June, 2020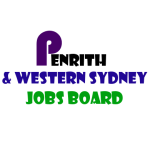 Jaywood Homes Pty Ltd
We are a Western Sydney based construction company  looking for well-rounded carpenters who are capable of a variety of maintenance works.
Must be a competent carpenter with at least 5 years' experience and a can-do attitude.
Must be confident in the following;
-Patching holes in gyprock
-Installing cornice
-Basic water proofing
-Replacing tile's
-Basic bricklaying and brick pointing
-Paint touch-ups
-Silicone works etc.
-Frame alterations
-Eaves and Cladding
-Skirting & Arch's
-Installation of doors and door furniture
-Installation of bathroom furniture
-Painting
Preferred if you are experienced in any of, or all of the following;
• Renovations
• Extensions
• General building
• Maintenance works
• Basic knowledge of other trade works throughout the building industry.
Must be honest, reliable, demonstrate excellent written and verbal communication skills.
Attention to detail, adaptability, effective time management and ability to work unsupervised.
As most of our systems are online, the successful applicant must be familiar with Apple technology.
Position is full time and remuneration will be dependent on applicant.
If you would like to join our team and satisfy the above criteria, please email your resume through.
Shortlisted applicants will be contacted via email to arrange an interview.
Experience:
• carpentry/renovation: 5 years (Required)
Licence:
• White Card (Required)
• Drivers (Required)
Job Duties:
• Reading and interpreting blueprints to understand materials required and installation process
• Communicating with clients to understand requirements and respond to change orders
• Cutting, preparing, assembling, and installing wood structures
• Performing other trades (e.g. light electrical, plastic, Perspex, metals)
• Repairing existing fittings or structures
• Managing a team, dividing, and assigning tasks as necessary
• Training apprentices and/or co-workers
• Identifying and recommending solutions
• Ensuring adherence to building codes and regulations
• Ensuring adherence to local job site safety rules and regulations
• Effectively utilising different types of wood based on adaptability
• Effectively utilising methods, tools, and equipment used in carpentry