Full Time
Posted on 17 February, 2021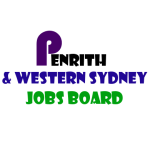 Website FREEDOM MOTORS AUSTRALIA
Freedom Motors Australia is a private family owned company. We a
We are looking for an experienced bright and hardworking individual to be part of the team that modify vehicles for wheelchair access.
Key Responsibilities:
Modifying of vehicles like, Kia Carnival, Toyota Tarago and Honda Odyssey
Fabricate and welding according to specifications.
Working with deadlines.
Servicing, repairs, and maintenance work.
Maintain a safe working area.
To be successful for the role you must have:
Australian Citizenship or Permanent Residency.
Trade qualified Body Builder.
Excellent work ethic.
Good communication skills and the ability to work well as part of a team.
Ability to work autonomously.
Must be able to read and interpret workshop drawings.
Excellent numeracy and literacy skills.
Willing to make overtime.
Have a high level of pride of workmanship and attention to detail.
High standards of honesty, integrity and professionalism.
How to Apply:
If you wish to be considered for this role please submit your CV and a cover letter (essential) addressing the Required Criteria and Essential Requirements.
If you do not live in Australia or don't have the qualifications required, please do not apply.