Full Time
Posted on 5 November, 2019
This position has been filled.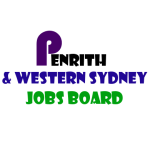 Website Evolution Medical Care
Are you looking for a fulltime administration role?
An amazing opportunity exists for an enthusiastic and forward thinker who enjoys working in a vibrant growing medical practice with all its systems and procedures in place and continuously developing.
We are looking for the right person to lead our reception staff and undertake the following duties:
·         Reception duties – meeting and greeting of patients
·         Rostering of reception staff to meet practice needs
·         Managing social media accounts
·         Banking and accounts
·         General office administration tasks
Join our rapidly growing business in an area with unlimited potential for new ideas and initiatives. We are an innovative practice that is dedicated 110% to helping our clients get better and more importantly, stay better.
We seek someone with the following traits:
·         Confidence, accountability and ability to work self-directed
·         Strong communication and interpersonal skills
·         Robust organisational skills and attention to detail
·         Advanced Microsoft Office and typing skills
·         Previous reception experience or a Cert IV in Business Administration – this is ideal but not essential
Excellent remuneration is available and professional development is encouraged with financial support offered for ongoing study.
All current and aspiring front of staffs/receptionists are encouraged to apply – we want to meet you!
Hurry – this job will not last!
If you are interested in this job or want to know more details, please email [email protected] with your CV.