Part Time
Posted on 28 June, 2020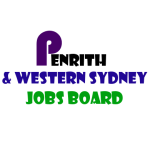 Website CSA
Seeking a mature aged person who can make outbound calls to business owners & managers  to work in our Silverwater  office
MUST speak very good & clear English, be able to operate a CRM.
Has experience in speaking with business owners & managers . we offer a workplace safety service. The call is to discuss their current safety compliance and the need for CSA to go and conduct a FREE inspection and deliver a FREE findings report back to them . Then if the client is interested our onsite person will get them to engage our services.
You must be able to ask some questions and adapt as they answer so you can access their need for our services. You will need – clear English voice, patience to ask and listen to them, ability to discuss business needs. We will train you. The role is from 9.30am to 4pm Monday to Thursday. ( can be varied a little bit to suit if we find the right person)
If you understand this is about your ability to make a quality discussion call rather than a high volume of calls. You will have a list of businesses to call.
Send your resume, phone number, email address and suburb name you live in & hourly rate of pay you are seeking.