Part Time
Posted on 12 January, 2021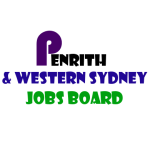 Website Bonnie Clean & Co
Bonnie Clean & Co are currently hiring and we are looking for positive and attention to detail cleaners to join our team!
We are a small but growing family based company who provide attention to detail cleans with a customer focused base.
We provide cleaning services to homes, offices, commercial spaces & more.
We are looking for people with the ability to travel to various sites and complete cleaning services on an ongoing basis.
We operate mostly in the Hawkesbury & Hills districts so you would ideally reside in one of these areas.
The role requires you to be able to drive to and from multiple sites to conduct cleans and as such a registered vehicle and drivers licence is mandatory.
Candidates the following would be highly regarded:
– Previous residential cleaning experience
– Positive and customer-focused mentality
– Ability to work full-time hours
We will provide:
– All Cleaning Equipment
– Ongoing Training and Development
– Opportunities for Growth
A National Criminal Record Check & Working With Children Check will be required within the first 30 days.