Casual
Posted on 18 November, 2020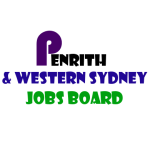 Website Aussie Gardening & Cleaning
Aussie Gardening & Cleaning
We are currently looking for some help! We desperately need another 30 cleaners to join our team!
Our dream at Aussie Gardening & Cleaning is to provide meaningful employment to local communities and provide outstanding services to all of our customers, however – we need some help!
We would love to be able to continue to provide our services to more customers and give time back to families to connect but our team is becoming popular and we are running out of space! We want to see new faces in our family, we want to be able to support more people and provide new and exciting opportunities but we need more people in our team NOW!
We currently have a team of 50+ staff including cleaners, gardeners, and tradespersons, and have a requirement for additional cleaners.
We provide cleaning services to homes, offices, commercial spaces, child care centers, warehouses, production facilities, and more! We are looking for people with the ability to travel to various sites and complete cleaning services on an ongoing basis.
We operate mostly in the Western Suburbs, Hills District, Hawkesbury, South West regions of Sydney and Blue Mountains so you would ideally reside in one of these areas.
The role requires you to be able to drive to and from multiple sites to conduct cleans and as such a registered vehicle and drivers licence is mandatory.
Candidates the following would be highly regarded:
– Previous cleaning experience
– Qualification in a related field
– Positive and customer focused mentality
– Ability to work minimum 3 days per week (minimum 4.5 hours per day) or more!
We will provide:
– Equipment, Supplies & Consumables
– Ongoing Training and Development
– Opportunities for Growth
More information can be found about us at www.facebook.com/aussiegc
A National Criminal Record Check & Working With Children Check will be required within the first 30 days.